Fuel system parts
1. Custom jets for the WG carburetor 2. Carburetor rebuild
1. Custom jets for the WG carburetor
See the high altitude modification page for information and how to install the correct sized jet for your application. The most common high altitude jet is #112 for 80cc engines or #125 for 130cc engines.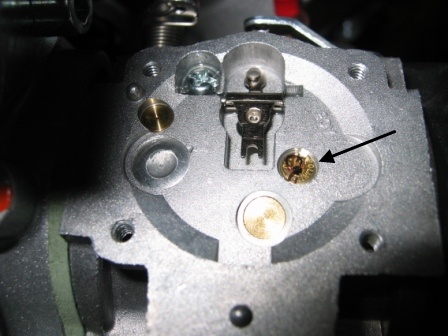 Price $12 and includes FREE shipping to U.S. addresses only. Minimum jet size: 098.
2. Carburetor rebuild
Ultrasonically cleaned & rebuild of a Walbro or Tillotson diaphragm carburetor – includes replacement of the parts supplied in the OEM kits including the metering lever spring. After assembly, the pop-off and rest pressures will be measured to ensure that they are within specifications. Adjustable jets will be set to the factory recommended values. Note: Rebuilding your carburetor may or may not fix other underlying fuel problems, such as poor quality gasoline, clogged/defective inline filters, incorrect jetting, leaking fuel lines, etc. The carburetor must be adjusted for your climate, altitude, and engine condition to work properly. This page has the details.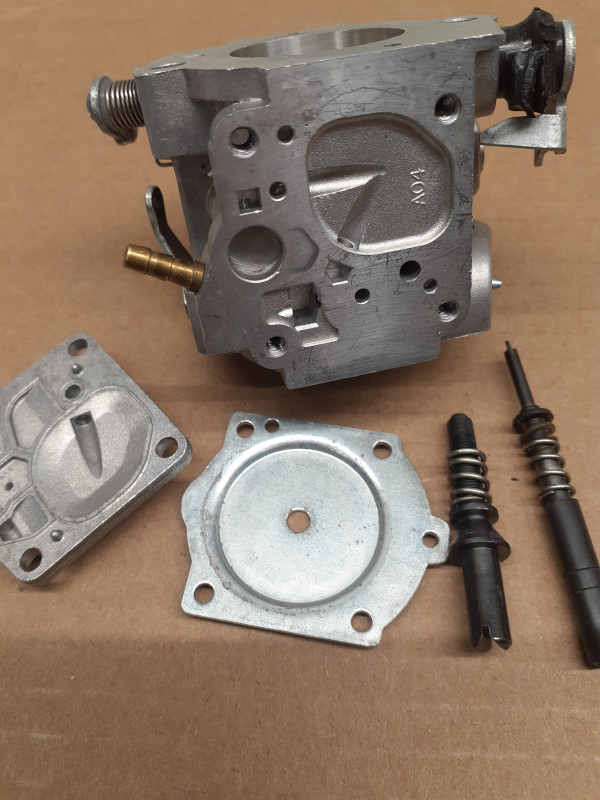 Photo of an ultrasonically cleaned carburetor. No other process can remove the accumulated gum and grime like an ultrasonic bath (the same used to clean firearm parts).
Carburetor must not be damaged e.g. bent low speed idle jet, bent throttle plate, bent choke lever, etc. and be complete. There is an extra charge for any missing parts. Please clean the outside of your carburetor with (but NOT in) hot soapy water with a stiff brush. Rinse with hot water and dry. Do not immerse the carburetor in water or any other solvent. Wrap the carburetor with bubble wrap or heavy paper and put in a a small box. Do not ship in a bag. Send it USPS 1st Class small package or Priority Mail to the address on the contact page. Turn around time can be a few weeks if we are busy training or flying.