Current and Future Events
Spring 2021
Introductory videos and information about paragliding.
Training month of June
On schedule – please contact us for training locations, cancelations, weather issues, and/or dates.
Recent Events
Friday May 14 Cavanal Mountain
Today's air was south and moderate up to +2K' MSL so it was time to explore the north side of Cavanal Mountain. Of course, lift on the south face of the mountain was strong. Going over the back high was prudent but even at 3K' MSL there was about 300'/min sink north of the peak. As expected, there was no rotor or turbulence. Experienced pilots in the air (Britton Shaw, Roy Mahoney) noted that a north launch at Cavanal would not be particularly good. I could see they had a point. There is nothing but trees out front for a long, long ways....
The south face of Cavanal
North face of Cavanal
Wednesday May 5 Poteau River Valley
Two days ago we had 1.25" of rain. What a blessing to have water to make everything grow! Sugarloaf Mtn is to the left. The cleared area was due to huge landslide a while ago which is still active.
Saturday April 3 at Buffalo Mountain
It was a windy day at Buffalo! Yours truly (Had) was barely able to launch in the high winds. An anemometer with both average velocity and gust intensity is handy for guessing the cycles but you have to guess what is the cycle and what is a thermal blowing through. I launched just before the cycle hit bottom and got into the air and away from launch. In any case, it was a "pluck". Once above launch, made it out in front slowly. Air was somewhat turbulent with thermals, some of which were broken up. There was a big fire on the north slopes of the Kiamichi which sent smoke this way which was a little hard on the eyes.
Started to relax when out front – but relaxed a little too much and began to drift back behind launch. For a new guy in the area, I saw first hand that there are not a whole lot of landing options downwind. Trees, trees, trees.... The top of the Mountain is a vortex and winds behind launch were even higher. Speed bar to the rescue.
Took a long time to come down and get near the LZ. Challenging PG day to fly but beautiful.
Thursday March 4 at Buffalo Mountain
The weather finally warmed up a bit, not hot, but shirt sleeves at the LZ today. Winds were high at launch in the afternoon. There were both hang gliders and paragliders in the air, some for hours. The lift band was strong and reached a half mile or more out in front of launch. It was like an elevator, smooth. There were controlled burns at the base of the Kiamichi (just visible) and a lot of burns east of Buffalo. Ken Cobb helped with pilot retrieve! It was a great day to fly for intermediate and advanced pilots.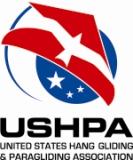 The content of this website is copyright © 2021 by Southwest Airsports, LLC. / All Rights Reserved / Worthy is the Lamb who was slain