Current and Future Events
Spring 2023
Introductory videos and information about paragliding.
No training month of March
We are on schedule for April – please contact us for training locations, cancelations, weather issues, and/or dates.
Some Recent Events
Panorama
Things are greening up around now. It all looks more inviting!
April training at the Poteau Airport (RKR). Learning how to fly a paraglider safely is more than fun.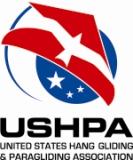 The content of this website is copyright © 2023 by Southwest Airsports, LLC. / All Rights Reserved / Worthy is the Lamb who was slain