Current and Future Events
Winter 2021
Introductory videos: The Dream of Human Flight is now a Reality - The Joy of Paragliding – a fine video production by Steve Crye showing the elements of why we love to fly. Let's go places (from Toyota), Featured video and introduction to paragliding (from the National Geographic), Fly like a bird (from USHPA)
Nearly every country in the world promotes and loves adventure sports, like hang gliding and paragliding. Switzerland even put an image of a guy paragliding on their 50 Franc note. Our sport is popular because it is the purest and rawest form of aviation there is and one that an average person can afford (about the price of a 10 year old used car).
Training month of January
On schedule! Please contact us for training locations and dates
Recent Events
January 21, 2021
The south face of Mt. Cavanal in Le Flore County Oklahoma was cold. Winds were south and the moist air was being pushed up and cooled, forming clouds just above where this photo was taken and in the lee of the peak. Yours truly (Had) tried to land on the abandoned antenna site (clear area in the photo) west of the highest parts of the mountain but the rotor near the landing zone was intense enough that it would not be a good idea. The flight was PPG (powered) in 45F air. The engine had an FSM installed but no preheat system which caused it to run quite lean so careful use of the throttle was required. Two days later , a preheat system was installed which took care of everything - engine ran as if it were the middle of summer.
December 21 Talimena Highway, Ouachita Mountains
A few miles west of our launch site
The road to the Panorama launch site. What a beautiful place!
December 28, 2020 Lake Wister, OK
It was a cold day for PPG. View is NNE. Mt. Cavanal is the peak to the left center and Sugar Loaf is the near peak to the right center.
Landed just south of Wister, OK near Hwy 271.
December 21, 2020 Cavanal Mountain & the Poteau River valley
West end of Wister Lake. In the distance is the crest of the Ouachita Mountains where we fly.
A mighty oak on the slopes of Cavanal Mountain. This tree withstood the 90 mph straight-line winds that went through the area in mid-July. It is in my backyard.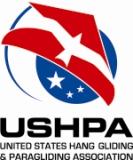 The content of this website is copyright © 2021 by Southwest Airsports, LLC. / All Rights Reserved / Worthy is the Lamb who was slain