Weather Info
Explanations of the tools below and more
Introduction to weather for ultralight pilots
National Weather Service forecast for Southeast OK
National Weather Service hourly forecast for Southeast OK
Current conditions Mesonet station in Wister, OK
Current conditions at Panorama launch in Talequah, OK
Current conditions at Buffalo Mountain launch in Tahlequah, OK
Jetstream location from Pivotal Weather
Current conditions at MesoWest weather stations in the Ouachita Mountains
Weather for Aircrews – Basic weather info for non-professionals
SPC balloon soundings (every 12 hours)
University of Wyoming balloon soundings – usually available before the SPC soundings
NOAA Satellite image of moisture and clouds over the USA
Windy – animated map of winds and other data over the surface of the world
Wind history map – actual vs. forecasts
Weather Spark – monthly, daily, and hourly graphical reports anywhere on earth
SkyVector Aeronautical Chart – road maps of the sky including TFR's
Current and Future Events
Winter 2023
Introductory videos and information about paragliding. Intro to flying in the southwest.
Training
September 14 – Jim Fuhrman of Ft Smith, AR at Panorama cruising along above the Talimena Highway
September 13 – Jason Tilley of Bentonville, AR checking the air before launching into the late afternoon Wonder Wind at Panorama in Talihina, OK
September 3 – Tye Harvey spent a hot September day successfully completing the flying requirements for his P4 certification at the Poteau Airport. It was a high pressure, sinky atmosphere but the stronger south winds helped offset conditions a bit. At the end of the day, we did some higher tows with a tow run about 1,000' longer than our usual which enabled him to get about 1,400' above launch. The more line we let out, the higher the pilot gets.
The requirements are difficult but Tye, surprisingly, finished them easily. How? Well, we learned later that he is a professional athelete and, like our military students, has an advantage which greatly supplements training.
One of the more difficult requirements is that a P4 candidate must land within 10' of the LZ three times consecutively. On his last landing Tye used a little known technique to nail the marker. All advanced pilots should know this technique that can be dangerous if not done properly.
The happy pilot in the late afternoon finishing up in almost 100F heat!
His next step is to successfully pass the P4 exam and submit his flying logs.
September 2 - New Heavener resident, Jesse "JP" Peight Jr, worked on completing his P2 training.
At age 17, he is the youngest pilot we have trained. A fast learner and athelete, he will quickly excel in our sport.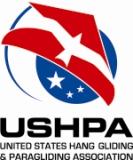 The content of this website is copyright © 2023 by Southwest Airsports, LLC. / All Rights Reserved / Worthy is the Lamb who was slain