Current and Future Events
Winter 2021
Introductory videos and information about paragliding.
Training month of November
On schedule – please contact us for training locations, cancelations, weather issues, and/or dates.
Recent Events
Training at Poteau Airport
Dave Orchard started his P1 training at the Airport and progressed rapidly. A rock climber, he quickly picked up the skills to launch safely, fly a course, and land on his feet! His progress during his 8 or so flights was amazing, a complete natural to our sport. Congrats on a good day of flying!
September - New England coast, United States
The Atlantic Ocean is a beautiful sea, full of life – and an enchanting place to spread our wings.
Woods Hole, MA
Uncatena Island, MA.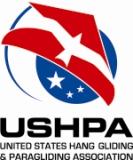 The content of this website is copyright © 2021 by Southwest Airsports, LLC. / All Rights Reserved / Worthy is the Lamb who was slain