Current and Future Events
Summer 2021
Introductory videos and information about paragliding.
Launching from Buffalo Mountain on a good XC day!
Training month of July
On schedule – please contact us for training locations, cancelations, weather issues, and/or dates.
Recent Events
Saturday July 3 - Panorama, Ouachita Mountains
This was one of those days when the magic of this region appears and yours truly ridge-soared the east face of the range. As far as the eye can see, it is mountainous forest. If a pilot has to land, LZ's are sparse, if there are any within a mile or two. Tree landings are, unfortunately, more common than they should be but greatly preferable to doing extreme maneuvers near the terrain or landing in water or power-lines. View here is east into Arkansas. The Talimena highway (not visible) snakes along the crest of the range for 40 miles.
This is the view north from the same location as the previous photo. The LZ is about 5 acres and just enough for a hang glider. It is thermic! So much so that sometimes, it is difficult to get down. In the far distance Lake Wister and beyond that is Mt. Cavanal where our home is.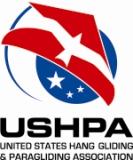 The content of this website is copyright © 2021 by Southwest Airsports, LLC. / All Rights Reserved / Worthy is the Lamb who was slain