Current and Future Events
Fall 2022
Introductory videos and information about paragliding.
Training month of November
On schedule – please contact us for training locations, cancelations, weather issues, and/or dates.
Some Recent Events
Friday June 3 - Panorama
Moderate temperatures, buoyant air, gentle winds from the northeast all made flying at Panorama another one of those magic times we have in the region. A gaggle of about 15 pilots enjoyed flying until dark. Yours truly top landed for the first time - something the launch does not encourage because of its small size and the problem of rotor and turbulence, especially if the winds are more northerly.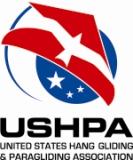 The content of this website is copyright © 2022 by Southwest Airsports, LLC. / All Rights Reserved / Worthy is the Lamb who was slain