Current and Future Events
Winter 2022
Introductory videos and information about paragliding.
Training month of January
On schedule – please contact us for training locations, cancelations, weather issues, and/or dates.
Recent Events
New England coast, United States
The Atlantic Ocean is a beautiful sea, full of life – and an enchanting place to spread our wings.
Woods Hole, MA
Uncatena Island, MA.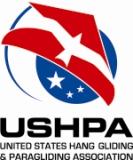 The content of this website is copyright © 2022 by Southwest Airsports, LLC. / All Rights Reserved / Worthy is the Lamb who was slain