Ignition system parts
Secondary wire replacement kit
This kit replaces the fragile 5mm OEM secondary wire of the IDM ignition coil that is found in most Italian paramotors (e.g. Top 80, Minari, Vittorazi) with a premium quality wire that will last many times longer. Here is a thorough discussion of the problems with the IDM secondary wires.
When the installation of the kit is completed, pilots will immediately notice an improvement in the high end performance of their engines if there had been sufficient time for the OEM wire to begin the its decay process.
The secondary wire replacement kit includes:
(1) premium spiral core spark plug wire (red or black) with boot – always *check* the resistance of this replacement wire = approx. 160 Ohms.
(1) small piece of heat shrink tubing
(1) large piece of heat shrink tubing with special inner adhesive
URL for these installation instructions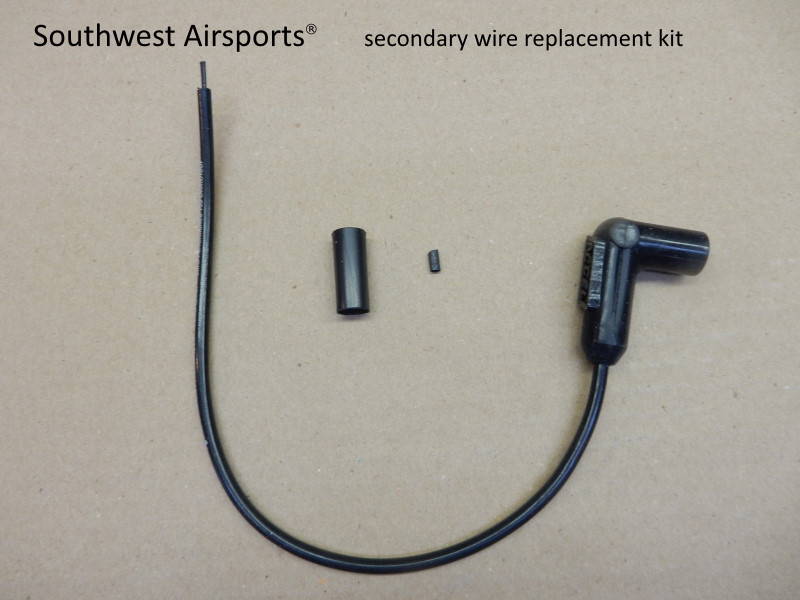 Shipping weight with bubble-pack and instructions 1.25 oz.
Price $24 and includes FREE shipping U.S. addresses only