Robert S Kerr Airport (KRKR) Poteau, Oklahoma
35.019802° -94.618902°
1900 Airport Road Poteau, OK 74953
(918) 647-4266 or (918) 647-7576
CTAF/UNICOM 122.800 AWOS 120.625
Rossi & Annette Christenberry, Airport Managers
"The friendliest airport in OK!"
Mayor Scotty White of Poteau, OK. He is also a pilot and helped us with basing our school at the airport. Photo courtesy of Poteau Daily News.
The Robert S Kerr Airport is owned and maintained by the City of Poteau. It is the training site for our pay-in towing operations.
Note: MTR (military training route) VR-1130 is just northeast of the airport. Aircraft speed can exceed 250 knots and be at altitudes lower than 1,500' AGL. I recommend that all ultralights flying near this route have a strobe that is easily seen during daylight hours such as this one. See the strobe page for instructions on how to install it. *I HAVE SEEN MILITARY AIRCRAFT FLYING OVER MY HOUSE AT 500' AGL.* My home is a few miles south of the route and they should not be there. In any case, they will not see you until it is too late. The strobe may help.
Risk Management Assessment plan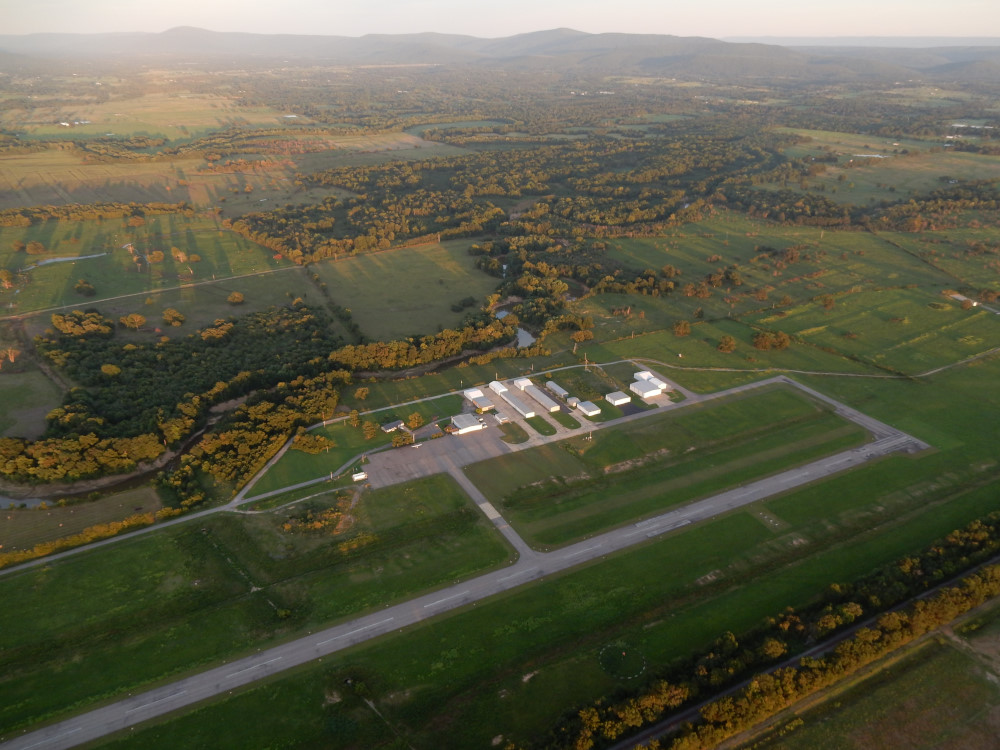 photo by Had Robinson
Directions & hangar detail for Southwest Airsports