About Us
Training pilots since 2008
The goal
We want you to learn how to safely fly a paraglider. It is takes careful and consistent training to fly safely and consistently – but it is worth the effort. It is the rawest form of aviation and the closest thing there is to being a bird.
Accreditation
Paragliding
– Professional Air Sports Association (PASA) school #23. All instructors are U.S. Hang Gliding & Paragliding Association (
USHPA)
certified.
Powered paragliding
– U.S. Powered Paragliding Association (
USPPA
) school #1672
For questions concerning our accreditation, you may contact USHPA 800-616-6888, USPPA 866-378-7772, or PASA. Southwest Airsports, LLC operates in accordance with all PASA Safety Guidelines and all PASA School Standards. Southwest Airsports operates out of Dona Ana County International Jetport (DNA) in Santa Teresa, NM and the Evergreen Turf farms just south of DNA.
Dedication
This website is dedicated in memory of the heroes of U.S. Navy SEAL Team 10 and the SEALS in Operation Redwing who perished fighting the enemy in Afghanistan, June 2005. We are proud to train warriors of the U.S. Armed Forces and those of our allies – Please view
I Fought for You
. We honor
Taylor Morris
and warriors like
him
, including his bride who stood by him after he was gravely wounded fighting the Mohammedans.
Southwest Airsports is a U.S. Department of Defense contractor.
Staff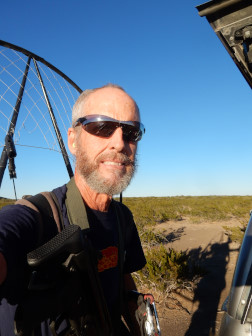 Had Robinson – USHPA P5 & USPPA Advanced and Tandem Instructor – Champion 2010 Spring Fling competition, La Belle, FL. – USHPA Gold Safe Pilot Award – Professional Air Sports Association instructor – USHPA Instructor of the Year 2017 – USPPA Instructor Administrator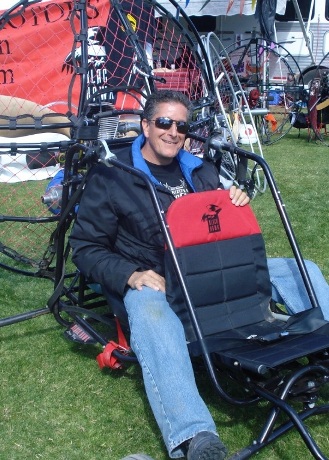 José Muñoz – Assistant Instructor & Sports Promoter José, a U.S. citizen, lives in Chihuahua City, Chih., Mexico and helps with our operations in Mexico. He travels frequently to the U.S. and has a home in El Paso, Texas U.S.A.
Marilyn Robinson – Flightbabe#1, assistant instructor, & tow operator assistant. If it were not for Marilyn, we could not have a tow operation!